Hello Aviator Families!
My name is Cory Muller and I am the proud principal at the Alliance Elementary School. I am starting my fifth year in Alliance City Schools and could not be happier to be back in 2nd and 3rd grade!
We take very seriously at AES that we are preparing our students for life, college, and careers! We know the positive impact we can make on our young learners and we have high expectations for how our students interact and learn with one another.
Here at AES, we expect our students to be 'above the line' by modeling our three school wide expectations: Be Kind, Be a Role Model, and Give Your Best Effort. We know that when our students live those three expectations that they make everyone around them a better learner and a better person. The educators in our building model this behavior for our students and we know that when they leave third grade that they are prepared for a bright future!
Our staff here cares deeply for our students and we always prioritize the health and safety of all our little aviators, both socially/emotionally and academically.
We are excited for a wonderful 2021/2022 school year.
Go Aviators!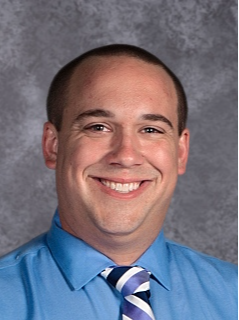 Cory Muller, AES Principal