Dear AES Families,
I would like to welcome you, your child, and your family to Alliance Elementary School! It is such an exciting time as your student prepares for the adventure ahead. This school year is sure to be filled with learning and fun! Our team of teachers are excited to embark on a new journey with your child. Our staff works diligently throughout the year to ensure that your child has the best experience possible while at AES!
We believe at AES that all students can learn at high levels and our mission is for each student to leave here with a depth of knowledge and understanding they did not have when they started, but we also want them to leave here being a representative of our three behavioral pillars. AES students are expected to be kind, to give their best effort, and to be a good role model. We know that so much of life is about meaningful relationships and how you treat others, and if each child can exemplify these three characteristics, we know that they will be well prepared for life, college, and careers down the road!
The 22/23 school year is going to be great and we want to make sure that we are communicating with each family to ease any concerns you might have. If you have any questions whatsoever throughout the school year, please do not hesitate to call our office at 330-829-2260. We will be glad to help answer any questions that you might have!
Sincerely,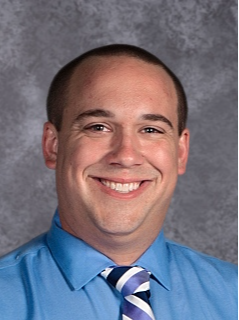 Cory Muller, AES Principal