If you drive down up of down Rockhill Ave. in the mornings, you probably receive a wave from Ms. Shrive, the crossing guard at the Glenwood Dr. intersection by Parkway Elem. She Rep's that A by waving at everyone and greeting all the students she safely crosses. Thank you, Ms. Srive for your ten years of service! #RepthatA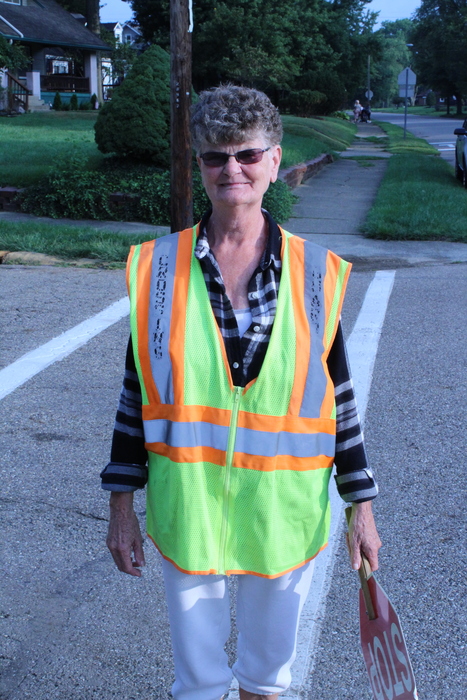 Preschool through Middle School supply lists can now be found on the schools' websites.

Parkway Elementary had their end of the year carnival today on the last day of school! There was music, snow cones, a bounce house and face painting. Thank you to all the volunteers who helped and to the teachers for jumping in and having fun! Happy summer, students! #Acspresents

Don't miss a thing! Download the Alliance City Schools App for free and quickly check the district's live feed and news stories daily without going to social media! #Acspresents #Amspresents

Teachers and staff nominated students of high character to receive the annual Sparkle Award at the YWCA on last Saturday. These are students who model respect to adults, compassion for others, and always do the right thing, even when their peers may not be. We are very proud of our Sparkle Award winners! Students honored in 2018 were: Northside — Kaden Bonnell, Dylan Brooks, Destiny Carchide, Lorah Cartwright, Lydia Clair, Rayven Crowder, Jace Gibbons, Georgia Gordan, Channing Jellison, Kendadi Lawson, James Lemmon and Alexya Pelosa; Parkway — Garrett Adkins, Ryder Bandy, Myka Blackwell, Cameron Cagna, Messiah Geiselman, Samuel Hays, Aliya Kelly, Adyn Lalu, Elizabeth Porrazzo, Brock Runion, Danica Shephard and Zoei Tenney; Rockhill — Natalie Austin, Cara Geiselman, Ayden Harvey, Royhal Hawkins, Kvylee Johnson, Azavion King, Da'quon Lawson, Grace Mcgeehen, Alyssa Pierson, Hannah Snodgrass, Amiah Tucker and Tere' Wilkes.

You have a couple more days to bring in non-perishable food for the Akron-Canton Regional Foodbank !!! This is an organization that supplies food for the Alliance Community Pantry which feeds many in the community. Bring your food to any ACS building by April 26.

ACS is so proud of Parkway students for raising money for St. Baldrick's Foundation childhood cancer research. The school raised over $7,800 in just a few short weeks!! Sunday the top fund raisers shaved their heads:

The Early Childhood Education Alliance does much to help young children in the Alliance area be prepared for kindergarten. Here is an opportunity to have some fun, buy some student art, and support ECEA in their efforts for our students.
https://www.alliancecityschools.org/article/46826

Looks like wings for dinner this weekend: Saturday you can eat at Buffalo Wild Wings to support the Music Department. Sunday you can see Parkway staff and students shave their heads after reaching their fund raising goal for St. Baldrick's Foundation. Donate here:
https://www.stbaldricks.org/teams/parkwayelementary

If you missed the show today, it's ok. There are performances of Willy Wonka the musical throughout the weekend. Purchase your tickets here:
https://singingaviators.ludus.com

Elementary students just got done watching the first performance of Willy Wonka the Musical! It was full of magic and talent of students in preschool through 12th grade!

Do you know a kid that could use a birthday party? The YMCA is hosting the party of all parties for kids of any age. RSVP by April 26. Call the YMCA at 330-823-1930 for more info. #Acspresents

Don't miss the chance to donate to St. Baldrick's Foundation for childhood cancer research and see some staff and students SHAVE THEIR HEADS! This Sunday at Buffalo Wild Wings on State Street. Here is the link to donate:
https://www.stbaldricks.org/teams/parkwayelementary

Due to the dangerously cold temperatures anticipated for tomorrow, Alliance City Schools will not be in session on Friday, January 5, 2018.

Alliance City Schools are closed today, December 14, due to inclement weather.

A winter coat giveaway for students will take place at the Alliance Community Center on Nov. 16 from 4-6 p.m. Donations of new or gently used coats can be dropped off at any ACS building by Nov. 15.
Good Afternoon! This is just a reminder that our first day back will be this Wednesday, August 23rd for 2nd and 3rd grade students only! 1st Grade Start- Last Name A-L 8/25, Last Name M-Z 8/28
Please check out Mr. Muller's Principal's Message located on the bottom lefthand corner of the screen! I will be updating this message every month!